Figure P4.1.8 shows a cross-sectional view of a model for a "capacitance" probe designed to…
Figure P4.1.8 shows a cross-sectional view of a model for a "capacitance" probe designed to measure the depth

 of penetration of a tool into a metallic groove. Both the "tool" and the groove can be considered constant potential surfaces having the potential difference

 as shown. An insulating segment at the tip of the tool is used as a probe to measure h. This is done by measuring the charge on the surface of the segment. In the following, we start with a field distribution that can be made to fit the problem, determine the charge and complete some instructive manipulations along the way.
Figure P4.1.8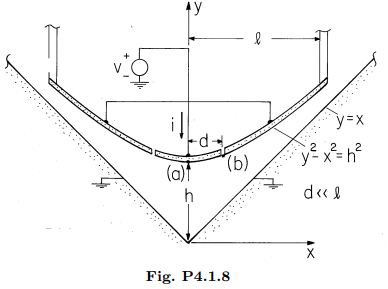 (a) Given that the electric field intensity between the groove and tool takes the form

show that

 is irrational and evaluate the coefficient

 by computing the integral of

 ·

 between point (a) and the origin.
(b) Find the potential function consistent with (a) and evaluate

 by inspection. Check with part (a).
(c) Using the conventions of Figs. 2.7.3 and 4.1.3, sketch lines of constant potential and electric field E for the region between the groove and the tool surfaces.
Figs. 2.7.3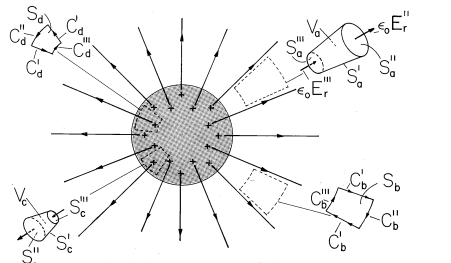 Fig. 4.1.3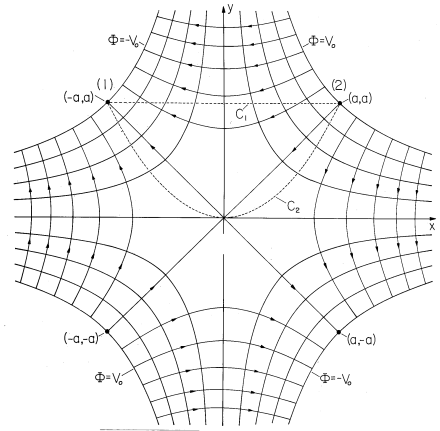 (d) Determine the total charge on the insulated segment, given

. (Hint: Use the integral form of Gauss' law with a convenient surface S enclosing the electrode.)